Auch der April hat so einiges im Petto....
[mit einem Klick auf die jeweiligen Buchcover gelangt ihr zur jeweiligen Verlags- oder Goodreadsseite]
Kurzbeschreibung:
Auf die Vergangenheit zurückzublicken, das hat Dean Holder seit dem Tod seiner Schwester Les erfolgreich vermieden und stattdessen kräftig an seinem Image als Bad Boy gearbeitet. Bis er Sky trifft, die seine Welt von einem Moment auf den anderen aus den Angeln hebt. Denn Sky erinnert Dean an Hope, seine verschwundene Kindheitsfreundin, nach der er seit Jahren vergeblich sucht. In Skys Gegenwart brechen Gefühle auf, die Dean längst verloren glaubte - doch immer mehr wird klar: Um in die Zukunft blicken zu können, muss Dean sich den Geistern seiner Vergangenheit ebenso stellen wie Sky ...
Erscheinungsdatum: bereits erschienen
(Band #2 der "Hopeless"-Dilogie)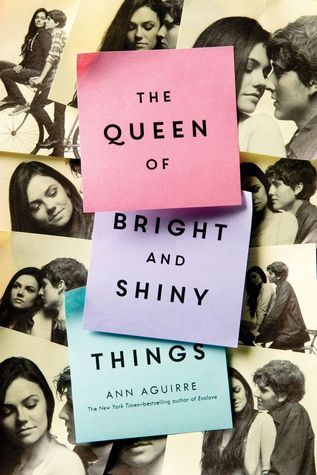 Kurzbeschreibung:

Sage Czinski is trying really hard to be perfect. If she manages it, people won't peer beyond the surface, or ask hard questions about her past. She's learned to substitute causes for relationships, and it's working just fine… until Shane Cavendish strolls into her math class. He's a little antisocial, a lot beautiful, and everything she never knew she always wanted.
Shane Cavendish just wants to be left alone to play guitar and work on his music. He's got heartbreak and loneliness in his rearview mirror, and this new school represents his last chance. He doesn't expect to be happy; he only wants to graduate and move on. He never counted on a girl like Sage.
But love doesn't mend all broken things, and sometimes life has to fall apart before it can be put back together again…
Erscheinungsdatum: 07. April 2015
Kurzbeschreibung:
Sadie White wird ihre Sommerferien nicht am Strand von Sea Breeze verbringen, sondern als Hausangestellte einer wohlhabenden Familie. Was sie nicht ahnt: Der Besitzer des Anwesens ist Jax Stone, einer der heißesten Rockstars der Welt. Müsste Sadie sich nicht um ihre Mutter und die Familienfinanzen kümmern, wäre sie vielleicht begeistert, einem Rockstar so nah sein zu dürfen. Ist sie aber nicht. Doch während Sadie sich von Jax und dessen Ruhm nicht allzu beeindruckt zeigt, fühlt er sich umso mehr zu ihr hingezogen …
Erscheinungsdatum: 13. April 2015
(Band #1 der "Sea Breeze"-Reihe)
Kurzbeschreibung:
Ich bin die Freundin von Drew Callahan, College-Football-Legende und Traumtyp. Er ist schön, lieb – und trägt noch mehr Geheimnisse mit sich herum als ich. Er hat mich zu einem Teil seines Lebens gemacht, in dem alles nur Schein ist und jeder mich irgendwie hasst. Und wie es aussieht, will ihn jede haben. Aber er hat nur eins im Kopf: mich. Ich weiß nicht, was ich noch glauben soll. Das Einzige, was ich weiß: Drew braucht mich. Und ich will für ihn da sein. Für immer.
Erscheinungsdatum: 14. April 2015
(Band #1 der "Together Forever"-Reihe)
Kurzbeschreibung:
Evangeline Hollis, genannt Eve, ist eine ganz normale junge Frau – bis ihr eines Tages ein heißer One-Night-Stand mit einem attraktiven Fremden zum Verhängnis wird: Eve wird für ihre Verfehlung mit dem Kainsmal gezeichnet und muss künftig auf Dämonenjagd gehen. Ihr neuer Boss, Reed Abel, ist unglaublich penibel und verboten sexy. Als wäre es noch nicht genug, dass sich Eve nun tagtäglich mit ihrem lästigen Chef und mordlustigen Dämonen herumschlagen muss, taucht auch noch der geheimnisvolle Alec Cain auf – Abels Bruder und der Mann, der einst Eves Herz gestohlen hat. Für Eve beginnt die aufregendste und gefährlichste Zeit ihres Lebens. Und das liegt nicht nur an den Dämonen …
Erscheinungsdatum: 14. April 2015
Kurzbeschreibung:
Sechzehn Jahre sind vergangen, seit das Königreich Winter in Schutt und Asche gelegt und seine Einwohner versklavt wurden. Sechzehn Jahre, seit die verwaiste Meira gemeinsam mit sieben Winterianern im Exil lebt, mit nur einem Ziel vor Augen: die Magie und die Macht von Winter zurückzuerobern. Täglich trainiert sie dafür mit ihrem besten Freund Mather, dem zukünftigen König von Winter, den sie verzweifelt liebt. Als Meira Gerüchte über ein verloren geglaubtes Medaillon hört, das die Magie von Winter wiederherstellen könnte, verlässt sie den Schutz der Exilanten, um auf eigene Faust nach dem Medaillon zu suchen. Dabei gerät sie in einen Strudel unkontrollierbarer Mächte …
Erscheinungsdatum: 14. April 2015
Kurzbeschreibung:

When Ruby Miller's boss announces he's sending her on an extended business trip to New York City, she's shocked. As one of the best and brightest young engineers in London, she knows she's professionally up to the task. The part that's throwing her is where she'll be spending a month up close and personal working alongside—and staying in a hotel with—Niall Stella, her firm's top urban planning executive and The Hottest Man Alive. Despite her ongoing crush, Ruby is certain Niall barely knows she's alive…until their flirty overnight flight makes him sit up and take notice.
Not one for letting loose and breaking rules, recently divorced Niall would describe himself as hopeless when it comes to women. But even he knows outgoing California-girl Ruby is a breath of fresh air. Once she makes it her mission to help the sexy Brit loosen his tie, there's no turning back. Thousands of miles from London, it's easy for the lovers to play pretend. But when the trip is over, will the relationship they've built up fall down?
Erscheinungsdatum: 14. April 2015
(Band #4 der "Beautiful Bastard"-Reihe)
Kurzbeschreibung:
Peregrine Island vor der Küste von Maine. Annie Hewitt war sich sicher, nie wieder zurückzukehren. Und nun ist sie doch da – pleite, mut- und heimatlos, aber noch nicht bereit aufzugeben. Denn hier, auf dieser Insel, soll im Moonraker Cottage, dem Sommersitz ihrer Familie, der Nachlass ihrer Mutter versteckt sein. Annies Plan: ihr Erbe suchen, möglichst wenig auffallen und möglichst schnell wieder abreisen. Vor allem will sie unbedingt ein Aufeinandertreffen mit Theo Harp vermeiden. Er war ihre große Liebe. Doch jetzt ist er der Mann, den sie am meisten fürchtet. Und natürlich ist Theo der Erste, dem sie in die Arme läuft …
Erscheinungsdatum: 20. April 2015
Kurzbeschreibung:
Seit zwei Jahren ist die schüchterne Kiera in einer glücklichen Beziehung mit Denny. So überlegt sie nicht lange, als er ein Jobangebot in Seattle bekommt, und zieht mit ihm in die neue Stadt, um ihr Studium dort zu beenden. Bei Dennys Freund aus Kindertagen, Kellan Kyle, mieten sie ein Zimmer. Er ist der lokale Rockstar, Herzensbrecher und sieht verboten gut aus. Als Dennys Job ihn länger aus Seattle wegführt, kommt die einsame Kiera, die sich inzwischen in der Stammkneipe von Kellans Band etwas dazuverdient, ihrem neuen Mitbewohner näher. Was freundschaftlich beginnt, entwickelt sich bald zu etwas Intensiverem, Verbotenem – zu einem Spiel mit dem Feuer ...
Erscheinungsdatum: 20. April 2015
(Band #1 der "Thoughtless"-Trilogie)
Kurzbeschreibung:
Seit die Mitglieder der geheimen Hourglass-Organisation in die Vergangenheit reisten, um ihren Mentor vor dem sicheren Tod zu retten, ist der Lauf der Zeit gestört. Es gibt nur eine Lösung: Sie müssen das Infinityglass ausfindig machen, denn so kann verhindert werden, dass unliebsame Besucher aus anderen Jahrhunderten die Gegenwart bedrohen. Doch als Dune sich auf den Weg nach New Orleans macht, erfährt er, dass das Infinityglass kein Objekt ist, sondern ausgerechnet die verführerische Tänzerin Hallie ...
Erscheinungsdatum: 20. April 2015
(Band #3 der "Hourglass"-Trilogie)
Kurzbeschreibung:
Früher war Landon Maxfields Leben perfekt. Vor ihm lag eine wunderbare Zukunft – bis eine Tragödie seine Familie zerstörte. Seitdem hat er vor allem eines verloren: die Hoffnung. Doch als er am College Jacqueline begegnet, wünscht er sich plötzlich, immer für sie da zu sein. Auch wenn er damit alle Regeln bricht, verliebt er sich in sie. Und er weiß: Um mit Jacqueline zusammenzusein würde er alles wagen – sogar der Vergangenheit ins Auge zu sehen …
Erscheinungsdatum: 20. April 2015
(Band #2 der "Easy"-Dilogie)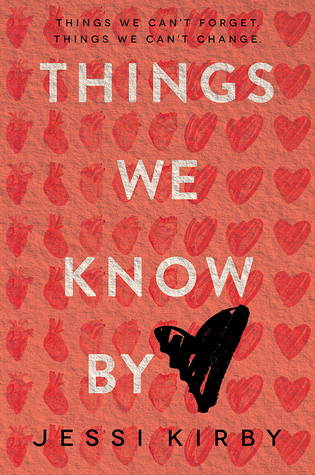 Kurzbeschreibung:

When Quinn Sullivan meets the recipient of her boyfriend's donated heart, the two form an unexpected connection.
After Quinn loses her boyfriend, Trent, in an accident their junior year, she reaches out to the recipients of his donated organs in hopes of picking up the pieces of her now-unrecognizable life. She hears back from some of them, but the person who received Trent's heart has remained silent. The essence of a person, she has always believed, is in the heart. If she finds Trent's, then maybe she can have peace once and for all.
Risking everything in order to finally lay her memories to rest, Quinn goes outside the system to track down nineteen-year-old Colton Thomas—a guy whose life has been forever changed by this priceless gift. But what starts as an accidental run-in quickly develops into more, sparking an undeniable attraction. She doesn't want to give in to it—especially since he has no idea how they're connected—but their time together has made Quinn feel alive again. No matter how hard she's falling for Colton, each beat of his heart reminds her of all she's lost…and all that remains at stake.
Erscheinungsdatum: 21. April 2015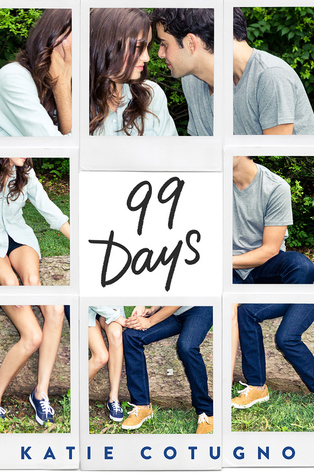 Kurzbeschreibung:

Day 1: Julia Donnelly eggs my house my first night back in Star Lake, and that's how I know everyone still remembers everything—how I destroyed my relationship with Patrick the night everything happened with his brother, Gabe. How I wrecked their whole family. Now I'm serving out my summer like a jail sentence: Just ninety-nine days till I can leave for college, and be done.
Day 4: A nasty note on my windshield makes it clear Julia isn't finished. I'm expecting a fight when someone taps me on the shoulder, but it's just Gabe, home from college and actually happy to see me. "For what it's worth, Molly Barlow," he says, "I'm really glad you're back."
Day 12: Gabe got me to come to this party, and I'm actually having fun. I think he's about to kiss me—and that's when I see Patrick. My Patrick, who's supposed to be clear across the country. My Patrick, who's never going to forgive me.
Erscheinungsdatum: 21. April 2015
Kurzbeschreibung:

Kayla saw something at the party that she wasn't supposed to. But she hasn't told anyone. No one knows the real story about what happened that night--about why Kayla was driving the car that ran into a ditch after the party, about what she saw in the hours leading up to the accident, and about the promise she made to her friend Bean before she left for the summer.
Now Kayla's coming home for her senior year. If Kayla keeps quiet, she might be able to get her old life back. If she tells the truth, she risks losing everything--and everyone--she ever cared about.
Erscheinungsdatum: 21. April 2015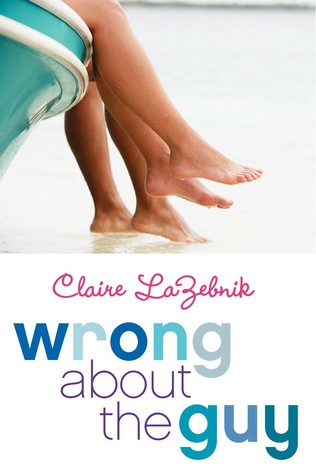 Kurzbeschreibung:

As the stepdaughter of a TV star, Ellie Withers has it all: an amazing house in LA, a devoted friend who loved her before she even knew who Ellie's stepfather was, and a burgeoning romance with handsome Aaron Marquand. But Ellie isn't the kind of person who's content with simply having it all—the people in her life have to be equally happy. And, of course, she knows exactly what they need.
When Ellie's plans for her family, her friends, and even her love life don't turn out the way she imagined, she begins to wonder if maybe she could stand to learn a thing or two after all. Most surprising, though, is that the perfect person to teach her is the last person she'd expect.
Erscheinungsdatum: 21. April 2015
Kurzbeschreibung:
»Ich küsse ihn. Wir küssen uns! Ich versuche, mich nicht zu fragen, ob das nun richtig oder falsch ist. Mein Herz hämmert, und ich hoffe, dass sein Herz genauso wild klopft. Ich weiß, dass die Menschen einander seit tausend Ewigkeiten küssen, aber jetzt, in diesem Augenblick, fühlt es sich an, als wäre das Küssen ein Geheimnis, das nur Roman und ich kennen.«
Wenn dein Herz sich anfühlt wie ein gähnendes schwarzes Loch, das alles verschlingt, welchen Sinn macht es dann noch, jeden Morgen aufzustehen? Aysel will nicht mehr leben – sie wartet nur noch auf den richtigen Zeitpunkt, sich für immer zu verabschieden. Als sie im Internet Roman kennenlernt, scheint er der perfekte Komplize für ihr Vorhaben zu sein. Und während die beiden ihren gemeinsamen Tod planen, spürt Aysel, wie sehr sich auf die Treffen mit Roman freut, wie hell und leicht ihr Herz sein kann. Und plötzlich ist der Gedanke, das alles könnte ein Ende haben, vollkommen unerträglich ... Aysel beginnt zu kämpfen. Um ihr Leben. Um sein Leben. Und um ihre gemeinsame Liebe.
Erscheinungsdatum: 23. April 2015
Kurzbeschreibung:
Katy und Daemon kommen sich endlich näher. Alles scheint perfekt zu sein, doch es ist nur die Ruhe vor dem Sturm. Plötzlich steht Blake wieder vor der Tür und bittet sie um Hilfe. Katy ist sich nicht sicher, ob sie ihm trauen kann, aber um ihre Freunde zu retten, würde sie alles tun – selbst ihr eigenes Leben aufs Spiel setzen. Was sie noch nicht weiß: Blakes Plan wird die Wahrheit über die Lux endlich in greifbare Nähe rücken. Doch er wird Katy auch weiter von Daemon entfernen, als sie es für möglich hält.
Erscheinungsdatum: 24. April 2015
(Band #3 der "Lux"-Reihe)
Kurzbeschreibung:
Kendall and her boyfriend, Jeremy, have been together forever, and Kendall is starting to wonder if Jeremy is a little boring. . . . So she embarks on a boyfriend makeover. But as Jeremy learns to strut his stuff, other girls start to notice him and, what's worse, he's noticing them back. Then Jeremy breaks up with Kendall and she realizes her makeover project was the ultimate disaster. Is the sweet boyfriend she loved gone forever?
Erscheinungsdatum: 28. April 2015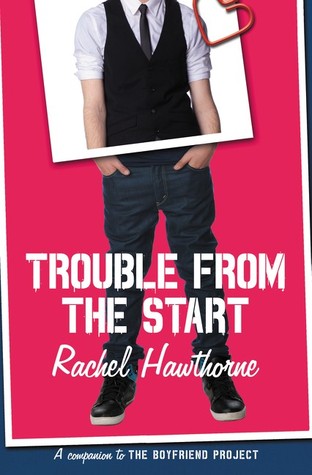 Kurzbeschreibung:

Avery knows better than to fall for Fletcher, the local bad boy who can't seem to outrun his reputation. Fletcher knows he shouldn't bother with college-bound, daughter-of-a-cop Avery. But when their paths cross, neither can deny the spark. Are they willing to go against everything and let their hearts lead the way? Or are they just flirting with disaster?
Erscheinungsdatum: 28. April 2015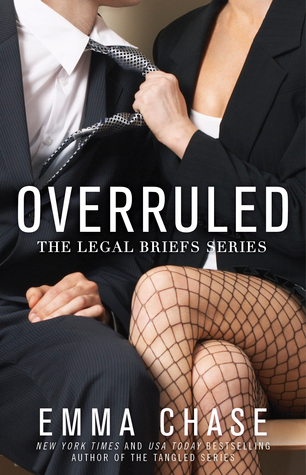 Kurzbeschreibung:

As a DC defense attorney, Stanton Shaw keeps his head cool, his questions sharp, and his arguments irrefutable. They don't call him the Jury Charmer for nothing – with his southern drawl, disarming smile and captivating green eyes – he's a hard man to say no to. Men want to be him and women want to be thoroughly cross examined by him.
Stanton's a man with a plan. And for a while, life was going according to that plan.
Until the day he receives an invitation to the wedding of his high school sweetheart and mother of his beloved ten-year old daughter. Jenny is getting married — to someone who isn't him.
That's definitely not part of the plan.
***
Sofia Santos is a city raised, no-nonsense litigator who plans to become the most revered criminal defense attorney in the country. She doesn't have time for relationships or distractions.
But when Stanton, her "friend with mind-blowing benefits" begs for help, she finds herself out of her element, out of her depth, and obviously out of her mind. Because she agrees to go with him – to The-Middle-Of-Nowhere, Mississippi – to do all she can to help Stanton win back the woman he loves.
Her head tells her she's crazy...and her heart says something else entirely.
***
What happens when you mix a one stop-light town, two professional arguers, a homecoming queen, four big brothers, some Jimmy Dean sausage and a gun-toting Nana?
The Bourbon flows, passions rise and even the best laid plans get overruled by the desires of the heart.
Erscheinungsdatum: 28. April 2015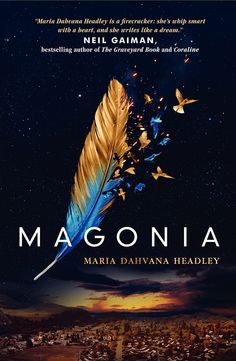 Kurzbeschreibung:

Aza Ray is drowning in thin air.
Since she was a baby, Aza has suffered from a mysterious lung disease that makes it ever harder for her to breathe, to speak—to live.
So when Aza catches a glimpse of a ship in the sky, her family chalks it up to a cruel side effect of her medication. But Aza doesn't think this is a hallucination. She can hear someone on the ship calling her name.
Only her best friend, Jason, listens. Jason, who's always been there. Jason, for whom she might have more-than-friendly feelings. But before Aza can consider that thrilling idea, something goes terribly wrong. Aza is lost to our world—and found, by another. Magonia.
Above the clouds, in a land of trading ships, Aza is not the weak and dying thing she was. In Magonia, she can breathe for the first time. Better, she has immense power—and as she navigates her new life, she discovers that war is coming. Magonia and Earth are on the cusp of a reckoning. And in Aza's hands lies the fate of the whole of humanity—including the boy who loves her. Where do her loyalties lie?
Erscheinungsdatum: 28. April 2015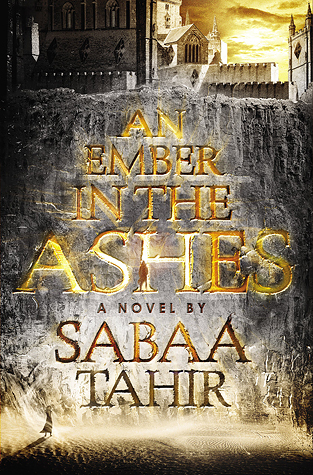 Kurzbeschreibung:

Laia is a slave.
Elias is a soldier.
Neither is free.
Under the Martial Empire, defiance is met with death. Those who do not vow their blood and bodies to the Emperor risk the execution of their loved ones and the destruction of all they hold dear.
It is in this brutal world, inspired by ancient Rome, that Laia lives with her grandparents and older brother. The family ekes out an existence in the Empire's impoverished backstreets. They do not challenge the Empire. They've seen what happens to those who do.
But when Laia's brother is arrested for treason, Laia is forced to make a decision. In exchange for help from rebels who promise to rescue her brother, she will risk her life to spy for them from within the Empire's greatest military academy.
There, Laia meets Elias, the school's finest soldier—and secretly, its most unwilling. Elias wants only to be free of the tyranny he's being trained to enforce. He and Laia will soon realize that their destinies are intertwined—and that their choices will change the fate of the Empire itself.
Erscheinungsdatum: 28. April 2015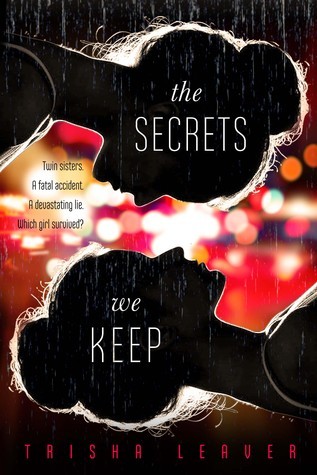 Kurzbeschreibung:

Ella and Maddy Lawton are identical twins. Ella has spent her high school years living in popular Maddy's shadows, but she has never been envious of Maddy. In fact, she's chosen the quiet, safe confines of her sketchbook over the constant battle for attention that has defined Maddy's world.
When—after a heated argument—Maddy and Ella get into a tragic accident that leaves her sister dead, Ella wakes up in the hospital surrounded by loved ones who believe she is Maddy. Feeling responsible for Maddy's death and everyone's grief, Ella makes a split-second decision to pretend to be Maddy. Soon, Ella realizes that Maddy's life was full of secrets. Caught in a web of lies, Ella is faced with two options—confess her deception or live her sister's life.
Erscheinungsdatum: 28. April 2015
Kurzbeschreibung:

Sonny Ardmore is an excellent liar. She lies about her dad being in prison. She lies about her mom kicking her out. And she lies about sneaking into her best friend's house every night because she has nowhere else to go.
Amy Rush might be the only person Sonny shares everything with -- secrets, clothes, even a nemesis named Ryder Cross.
Ryder's the new kid at Hamilton High and everything Sonny and Amy can't stand -- a prep-school snob. But Ryder has a weakness: Amy. So when Ryder emails Amy asking her out, the friends see it as a prank opportunity not to be missed.
But without meaning to, Sonny ends up talking to Ryder all night online. And to her horror, she realizes that she might actually like him. Only there's one small catch: he thinks he's been talking to Amy. So Sonny comes up with an elaborate scheme to help Ryder realize that she's the girl he's really wanted all along. Can Sonny lie her way to the truth, or will all her lies end up costing her both Ryder and Amy?
Erscheinungsdatum: 28. April 2015
Kurzbeschreibung:

Madison Pryce thinks she's got everything figured out—she's working on a portfolio for a summer art program and hanging with her friends. Plus she has her hot boyfriend, Zach. But then a visit from a family friend turns Maddie's life upside down.
Jesse McMann is still reeling from a breakup that shattered his heart and his band. Then pride (and some goading from his bass player and fellow barista) forces him to find a new drummer—and the inspiration to write music again.
Kismet arrives in the unlikely form of Grayson Barrett, who tries out for Jesse's band, and whose girlfriend is BFFs with the cute girl who orders a chai latte after yoga every Thursday: Maddie. What Jesse and Maddie thought they knew about the secrets of attraction and the rules of romance changes once they start falling for each other.
Erscheinungsdatum: 28. April 2015
(Band #2 der "The Promise of Amazing"-Reihe?)
Auf welche Neuerscheinungen freut ihr euch im April am meisten??